Don't Settle For Anything Less Than The Experts At SERVPRO for Fire Damage Remediation in Orwigsburg
8/4/2022 (Permalink)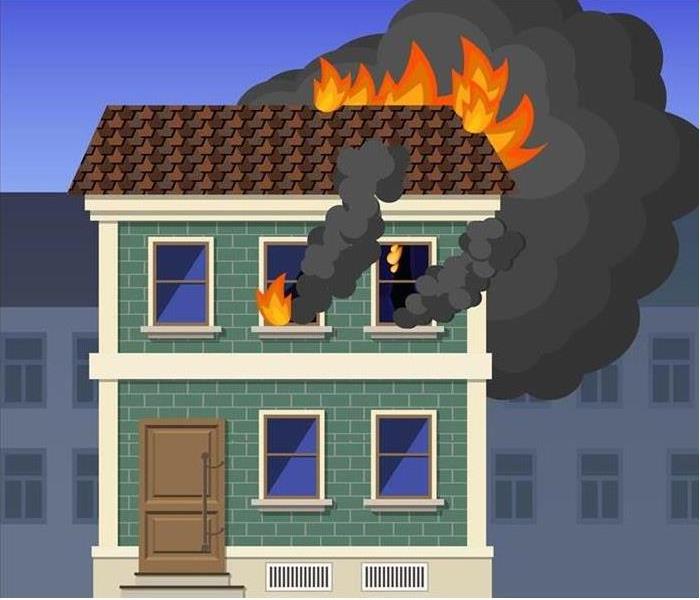 When fire damage occurs in your home, turn to our trained technicians to remediate. We make it 'Like it never even happened.'
Fire Damage Experts In Orwigsburg Talk About The Role Of Fire And Smoke Restoration Technicians
It does not happen very frequently, but it is possible that a fire can ignite inside your Orwigsburg home. Once something burns on your property, the flames, heat, and smoke coming from the blaze can cause your house to suffer from extensive fire damage. Flames from the burn can engulf several of your contents and building materials, using them as fuel. The blaze can fully combust some items, but often there will be partially consumed particles that get released into the environment in the form of smoke. Once something burns on your property, it is wise to call a professional fire damage restoration company such as SERVPRO.
Our team of experts can arrive promptly to assess the situation. Our fire and smoke restoration technicians or FSTs at SERVPRO know the best methods to mitigate fire damage in Orwigsburg. We know that restoring items is much cheaper for you and your insurance company than having to remove and replace them. Because of this, we try to do whatever we can to bring your contents and building materials back to their pre-damaged state, "Like it never even happened." Our FST can accomplish such a task by utilizing several specialized soot removal and refinishing techniques.
The first thing our FST concentrates on when arriving at your residence is to assess the situation and determine what got damaged and what did not. All of our FSTs at SERVPRO are certified by the Institute of Inspection, Cleaning, and Restoration Certification program. And, we have experience in handling various types of situations related to fires. We use our training and experience to figure out the extent of the damage. We can do this by taking wipe tests of your building materials and contents to see if soot residues are present.
Once our FSTs know how far the smoke-related issues have spread, we test and clean the affected items. During the test cleaning stage, we utilize various chemicals and methods to know what works best for each affected surface inside your home.
If anything ever burns inside your house, call SERVPRO of Pottsville at (570) 622-8991 24/7.