Can Commercial Water Restoration Companies Prevent Long-Term Damage to Pottsville Businesses?
10/23/2021 (Permalink)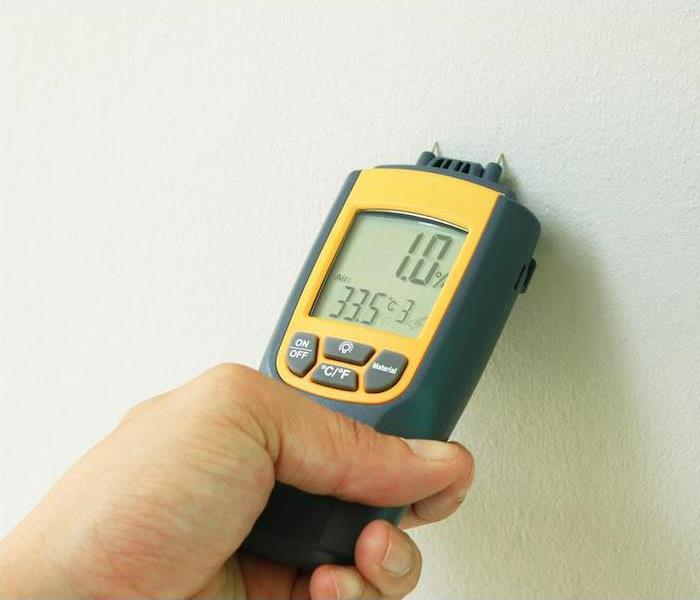 Water damage to your commercial property is no easy task. SERVPRO technicians use the latest equipment and technology for every job.
Commercial Water Restoration Companies like SERVPRO Can Rescue your Pottsville Business
Water damages do not always appear as emergencies that cannot be ignored. Sometimes, a slow leak in your place of work can build up slowly over time. At first unnoticed, these slow leaks can increase the relative humidity in the premises, pave the way for bacteria or mold and discolor surrounding materials. With long-term exposure to moisture, materials commonly used in the building assembly can begin to degrade. Acoustical ceiling tiles can lose their color or shape from direct water exposure. Equally, plasterboard can start to weaken or disintegrate under consistent exposure. If you notice unpleasant odors, yellowing of building materials, or low water pressure in business premises, it could be a sign of water damage. Commercial restoration services can help:
Identify slow leaks
Replace damaged materials
Clean and disinfect cavities
Enlisting commercial water restoration companies in Pottsville can help to secure your premises from permanent damage. SERVPRO uses local, qualified restoration technicians to identify water issues in a property and rectify them or any damage they may cause. We can detect potential water issues in a property by using advanced moisture measuring devices. These devices can test surfaces either through penetrating probes or non-invasively by measuring temperature changes on the surface of a material. We can also assess the impact of humidity or water vapor damage in a property and return it to a safe level to mitigate losses.
Thermal hygrometers can help measure problematic humidity levels in a property that could cause mold or assess the likelihood of vapor damages occurring to ceiling tiles.
A penetrating moisture meter can help assess the depth of moisture absorption in soft materials such as upholstery or carpets and subfloors.
Moisture sensors can be used on larger areas such as wooden beams or drywall to determine whether water could be affecting the material.
Use professional water restoration services for your business. Contact SERVPRO of Pottsville for commercial water restoration companies at (570) 622-8991.