What Strategies Reduce the Damage that Flooding Does to Pottsville Homes?
7/12/2021 (Permalink)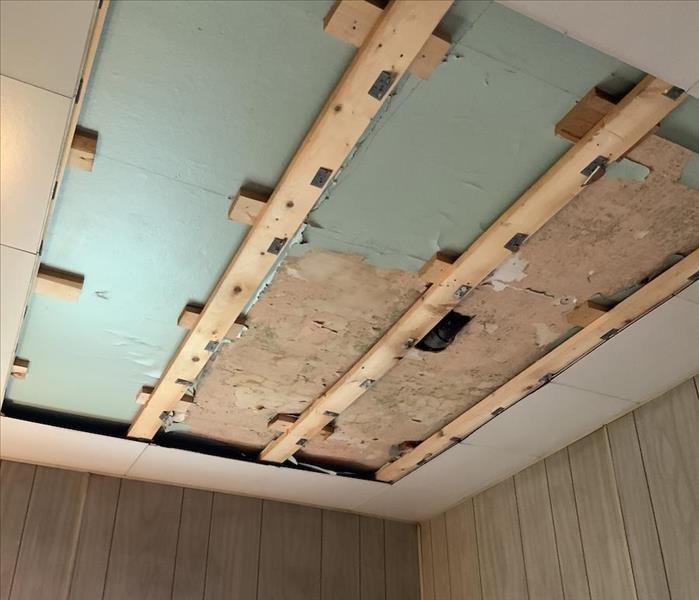 Storms have the tendency to cause homes damage. SERVPRO is the team to call for all of your storm restoration services.
Effective mitigation and remediation strategies help Pottsville properties recover after flooding.
Flooding is a time-sensitive situation. The sooner technicians can get started on recovery and cleaning, the less of the structure that requires removal and replacement. SERVPRO employs efficient extraction and disinfection practices to overcome highly damaging flood events in area homes.
Emergency Services Remove Standing Water Concerns
Because flood damage in Pottsville homes is not uncommon, restoration professionals like ours in the area must stay prepared to mobilize quickly. Reaching a flood situation for restoration and mitigation as soon as possible can often prevent considerable tear-out and reconstruction. Emergency services can range from debris removal to extraction.
Content Cleaning and Relocation Services
Our responding technicians always prioritize protecting your home or business's contents from irreparable harm. On-site relocation and cleaning can play a significant role in this process, though some of these items must benefit from the pack-out process we offer. This moves things to our nearby SERVPRO facility for effective and efficient restoration practices such as:
Deodorization
Drying
Safe storage
Flooding is often a devastating situation for area homeowners, namely when your most treasured possessions are in harm's way. Trusting the fast response of our SERVPRO of Pottsville team to help can ensure that even with destructive flooding conditions that the appropriate cleaning and restoration gets underway. We are available 24/7 at (570) 622-8991.